The crypto industry was built by some genius people. We made up a list of people whose contributions significantly impacted blockchain and cryptocurrencies for better or for worse. They either lead the industry through all the challenges or undermine its reputation. Of course, they succeeded in making a fortune on the whole crypto development.
Satoshi Nakamoto
Satoshi Nakamoto is probably the most mysterious and influential crypto figure. In October 2008, Satoshi published a paper called "Bitcoin: A Peer-to-Peer Electronic Cash System," and in January 2009, he launched the Bitcoin network. Bitcoin is a decentralized digital currency that exists independently, without a central bank or government regulations, making it revolutionary money.
Satoshi Nakamoto's personality is still a secret from the general public. It's just a pseudonym of a person or a group of developers who introduced the idea of Bitcoin to the world. One of the alleged Bitcoin developers was Hal Finney, a former developer at PGP Corporation and the person who made the first Bitcoin transaction. Finney suffered from amyotrophic lateral sclerosis and passed away in 2014.
Learn more about those who were taken for Satoshi Nakamoto. 
Sam Bankman-Fried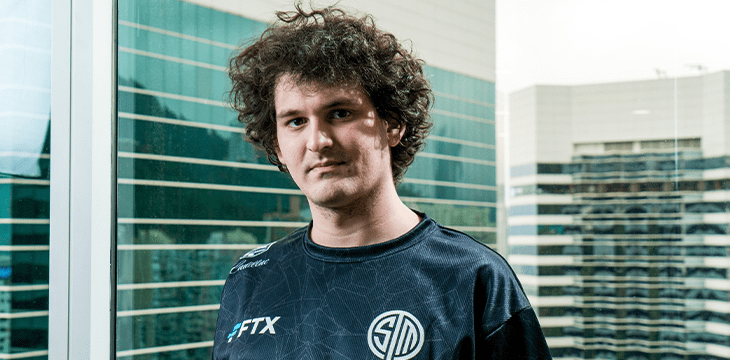 Sam Bankman-Fried is now one of the richest men in the crypto world. As of 2022, he is the CEO of the FTX exchange platform and Alameda Research trading firm. Bankman-Fried was born in the family of two Stanford law professors but ended up studying physics at MIT.
He launched the FTX exchange platform back in 2019. The idea behind the project was to create a user-friendly platform for buying and selling crypto derivatives. Two years later, the investors valued the platform at $18 billion. At the beginning of 2022, the valuation exceeded $40 billion.
Being deeply interested in charity and donation, Sam Bankman-Fried follows the philosophy of "earn to give." Some time ago, he promised to donate all his money to those in need. Sam is also listed on the Forbes' "30 Under 30" list of 2022. 
Michael J. Saylor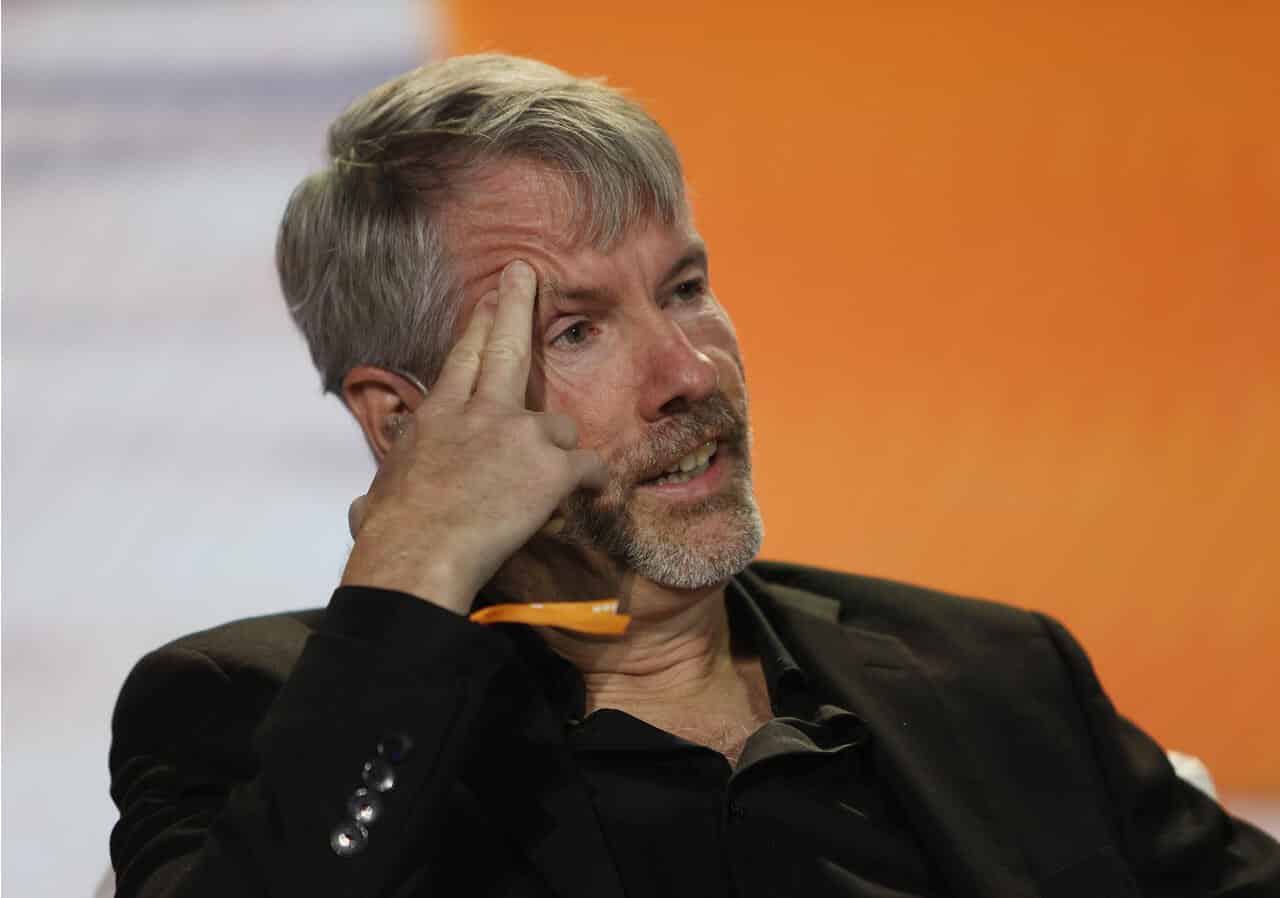 Michael Saylor is the CEO of the business analytics software firm MicroStrategy. Saylor studied Arts and Science at the Massachusetts Institute of Technology. Fun fact: before founding MicroStrategy, Saylor studied aeronautics and astronautics at MIT. He might know something about the "to the moon" thing.
Saylor is best known as one of the executives of the Internet bubble in the late 1990s. He fell from the billionaire list after MicroStrategy's questionable accounting led to the restatement of financial results, and the dot-com bust crashed the stock.
After a significant investment in Bitcoin, he succeeded in going back to the "rich" charts. In October 2020, he disclosed that he bought 17,732 Bitcoins worth $175 million.
Vitalik Buterin
Vitalik Buterin is a Russian-Canadian developer whose family moved to Canada when he was a child. Vitalik was always fond of software development. When he was seventeen, his father told him about cryptocurrency, and it grew into his lifework. In 2011, he became a writer, contributor, and then a co-founder of Bitcoin Magazine. In 2015, after two years of hard work, he launched Ethereum — a platform for developing decentralized online applications based on the Ethereum blockchain.
Today, Vitalik is one of the most influential people in the crypto industry. In November 2018, he received a doctorate from the Faculty of Business and Economics of the University of Basel. Now he keeps working on the Ethereum development and crypto industry evolution.
Changpeng Zhao
CZ's life can be called an American dream that came true. He was born in the Jiangsu province of China and moved to Canada with his parents in the 80s. In his teenage years, he worked in McDonald's to help his family stay afloat. However, his job didn't affect his study, and after graduation from college, Zhao started working for the Tokyo Stock Exchange.
Thanks to his brilliant mind and hard work, he built a successful career: he worked for Bloomberg Tradebook as a futures trading software developer, founded Fusion Systems — a high-frequency trading system, and served as chief technology officer at OKCoin.
In 2017, CZ started his crypto project, the Binance cryptocurrency exchange. Today, with several billion dollars in trading volume per day, Binance is the biggest crypto exchange in the world. In 2018, Forbes rated him as one of the wealthiest people in crypto, with a fortune estimated at $1.4 billion. Nowadays, he is still number one on Forbes' Crypto Rich List. 
Winklevoss Brothers
The Winklevoss brothers — Tyler and Cameron — are the co-founders of Gemini, a digital asset exchange and creators of the ConnectU social network, which was launched in cooperation with Divya Narendra in 2004. Having settled with Mark Zuckerberg over the copyright case, they invested the settlement proceeds in Bitcoin and purchased 1% of all BTC supply. It appeared to be a good deal and made them the first Bitcoin billionaires.
However, it wasn't the only drama that happened to the twins. In 2013, they invested in Bitcoin exchange start-up BitInstant. A year later, in 2014, BitInstant's CEO was charged with money laundering. Nonetheless, it is worth noting that the brothers were passive investors and haven't influenced business processes.
Despite all these scandals, the Winklevoss twins remain respectable crypto influencers thanks to their gut feeling for investing and continuous hard work.
Justin Sun
Justin is a 31-year-old former chief representative of Ripple and the founder of TRON, the cryptocurrency with one of the largest market caps on the crypto market. Known for his ability to push Twitter activity, Justin has become a truly influential figure in the crypto space despite his young age. 
Chris Larsen
According to Forbes, some years ago, Chris Larsen was the richest man in the world of cryptocurrencies, whose fortune was estimated at $7.5-8 billion. The co-founder of one of the most popular cryptocurrencies, Ripple (capitalization exceeds $30 billion), is among the wealthiest Americans.
In 2012, he made a deal with Jed McCaleb, the founder of the Stellar platform for currency transactions, and agreed to develop and implement blockchain technology in international banking operations. He issued the Ripple token (XRP), whose market capitalization reached almost $37 billion in 2022.
Brian Armstrong
Brian Armstrong is the founder and CEO of Californian cryptocurrency exchange Coinbase. His fortune is estimated at $7 billion in 2022.
The Coinbase exchange was launched back in 2012. Today, it's one of the most popular cryptocurrency trading platforms in the United States, where one can exchange fiat money for cryptocurrencies. Traders can buy Bitcoin, Bitcoin Cash, Ethereum, and many other cryptocurrencies, using their bank accounts, as well as place bets and offers on digital assets.
In August 2017, at the beginning of cryptocurrency fever, the Coinbase application became the most downloaded in AppStore in the United States. The number of unique users per month grew to 4.3 million, according to Verto Analytics.