News and Updates

Changelly Halved Fees For All Crypto Exchanges
From now on the total fee for all crypto exchanges via the Changelly website and Changelly mobile app is reduced to 0.25% only! It's the lowest possible commission on the market to date. Go to Changelly.com and see for yourself!
Reduced Fees on Buying Crypto with a Bank Card
For all of you who would like to make a crypto investment Changelly together with Simplex launched a unique promo:
Only until September 8 (inclusive), we are reducing fees to 7% only for all crypto purchases with a bank card. The action involves crypto assets available for sale through Simplex, namely: XLM, BTC, BNB, BCH, XRP, ETH, LTC.

Free Cryptocurrency Crash Course
We at Changelly are constantly trying to support our users by informing them of the latest product news along with observing crypto basics, trends, and insights. This time, to help you to learn all aspects of the industry, to be able to analyze the current market situation, and even predict its further development, we have created a full-fledged cryptocurrency crash course, which is available to our dear users free of charge!

Partnerships

Kcash
Kcash – a highly-secure smart crypto wallet for storing hundreds of coins and tokens is now empowered with Changelly instant exchange tool. Thanks to this partnership, Kcash users can now easily exchange 150+ cryptocurrencies right inside the wallet interface!
Trontopia
Great news for the Tron crypto community. Now you can purchase TRX directly on the Trontopia website which was empowered by Changelly instant exchange service. To buy TRON follow the "Buy TRX" button.
BetCrypto.club
Changelly has partnered with BetCrypto.club – the first p2p platform to play, bet and compete against other players in real-time based on smart-contracts and blockchain technology. Changelly exchange widget with a unique fixed ratio feature is integrated on the main page of the project's website for making a shortcut between players and exchanges.
Assets Listed

Cosmos (ATOM)
This asset needs no introduction. Back in April 2019, ATOM's gained at price almost 7000% right after the asset was listed on crypto exchanges. Now Cosmos is also listed on Changelly, thus enabling our users to swap it from and into 150+ cryptocurrencies at a click of a button or buy it with a bank card!
[add-changelly-widget from=btc to=atom]
BeatzCoin
Changelly and BeatzCoin have partnered on the VibraVid project – a decentralized media sharing platform built on the Tron blockchain. Soon Beatz coin (BTZC) will be available on Changelly beside TRX and BTT and 150+ other cryptocurrencies.
Upcoming Events

Consensus Invest Asia
It's no secret that today, Asia is considered as a hub of the cryptocurrency world. Starting from crypto regulations to user acceptance, Asia seems to be the leading force for crypto and blockchain technologies mass adoption. Each year thousands of crypto pioneers and enthusiasts come to Singapore to share their achievements, plans and meet all the existing and potential crypto partners. Changelly is not an exception. Our space team will be attending Consensus Invest Asia 2019 that will take place on the 11-12th of September in Singapore. Join the global crypto movement with us!

Delta Summit
Malta is yet another spot, that provides unique conditions for disruptive technologies development, such as blockchain and cryptocurrency, AI (artificial intelligence) and IoT (Internet of things.) Traditionally, this year, all the prominent representatives of the crypto industry will meet in Malta to promote their products at the highest level. As always, Changelly will be attending the summit that will take place on the 2-4th of October to share the product updates, discuss critical issues of the industry, and conduct partnerships.

Blockchain Life
With every year, Moscow attracts more delegates willing to scale businesses by implementing blockchain technology on Blockchain Life 2019. The forum brings together world industry leaders and those who are just starting their journey in the blockchain and cryptocurrency industry. This year Russian capital will host attendees from all over the world in the middle of October. Join Changelly at Blockchain Life this year to meet our CEO Eric Benz, who will be among the forum speakers.

Worth Reading

Eric Benz Discussing the Future of Libra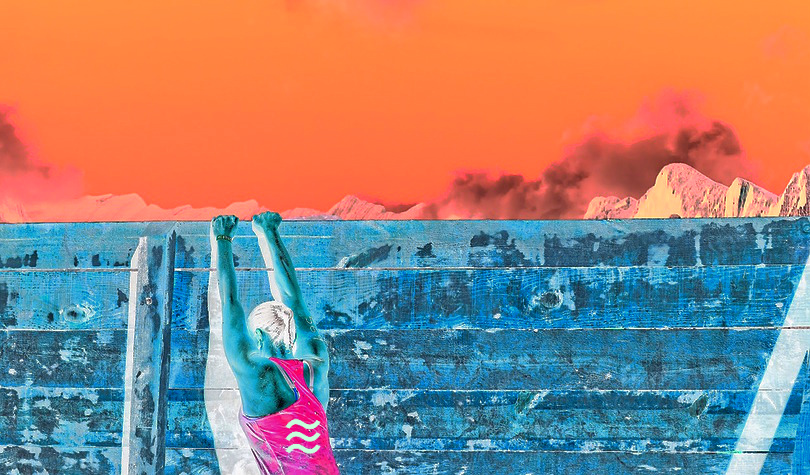 Together with CEO Changelly Eric Benz find out what major obstacles Libra cryptocurrency will have to face prior to its long-awaited release. Read the Daily Hodl article.